');--success-svg-icon:url('data:image/svg+xml;utf8,');--info-svg-icon:url('data:image/svg+xml;utf8,');--chevron-svg-icon:url('data:image/svg+xml;utf8,');--checkbox-svg-icon:url('data:image/svg+xml;utf8,');--radiobutton-svg-icon:url('data:image/svg+xml;utf8,');--show-password-svg-icon:url('data:image/svg+xml;utf8,');--hide-password-svg-icon:url('data:image/svg+xml;utf8,');--error-svg-icon-color:var(--red-500);--success-svg-icon-color:var(--emerald-700);--info-svg-icon-color:var(--sky-500);--chevron-svg-icon-color:var(--grey-900);--checkbox-svg-icon-color:var(--grey-900);--radiobutton-svg-icon-color:var(--grey-900);--show-password-svg-icon-color:var(--grey-900);--hide-password-svg-icon-color:var(--grey-900);--bde-woo-notices__icon-size:16px;--bde-woo-notices__padding:24px;--bde-woo-notices__border-radius:4px;--bde-woo-notices__error-background:var(--red-50);--bde-woo-notices__error-text:var(--red-500);--bde-woo-notices__error-link-text:var(--red-500);--bde-woo-notices__error-link-text-hover:var(--red-500);--bde-woo-notices__info-background:var(--sky-100);--bde-woo-notices__info-text:var(--sky-500);--bde-woo-notices__info-link-text:var(--sky-500);--bde-woo-notices__info-link-text-hover:var(--sky-500);--bde-woo-notices__success-background:var(--emerald-100);--bde-woo-notices__success-text:var(--emerald-700);--bde-woo-notices__success-link-text:var(--emerald-700);--bde-woo-notices__success-link-text-hover:var(--emerald-700);--bde-woo-sale-badge__border-radius:2px;--bde-woo-sale-badge__padding:4px 8px;--bde-woo-ratings__star-color:var(--yellow-500);--bde-woo-ratings__star-size:18px;--bde-woo-ratings__filled-star-svg:url('data:image/svg+xml;utf8,');--bde-woo-ratings__empty-star-svg:url('data:image/svg+xml;utf8,');--bde-woo-product-images__border-radius:4px;--bde-woo-product-images__border-width:0px;--bde-woo-product-images__border-color:var(--grey-300);--bde-woo-wrappers__background-color:var(--white);--bde-woo-wrappers__border-radius:4px;--bde-woo-wrappers__border-color:var(--grey-300);--bde-woo-wrappers__border-width:1px;--bde-woo-wrappers__shadow:rgba(0,0,0,.05) 0 1px 3px,rgba(0,0,0,.05) 0 1px 2px;--bde-woo-tables__header-color:var(--grey-100);--bde-woo-tables__background-color:var(--white);--bde-woo-tables__border-radius:4px;--bde-woo-tables__border-width:1px;--bde-woo-widgets__chip-background-color:transparent;--bde-woo-widgets__chip-background-color-hover:var(--indigo-50);--bde-woo-widgets__chip-text-color:inherit;--bde-woo-widgets__handle-border-color:var(--grey-300);--bde-woo-widgets__handle-background-color:var(--white);--bde-woo-widgets__handle-background-color-hover:var(--white);--bde-woo-widgets__handle-shadow:rgba(0,0,0,.05) 0 1px 3px,rgba(0,0,0,.05) 0 1px 2px;--bde-woo-widgets__handle-shadow-hover:var(--grey-300) 0 0 4px;--bde-woo-widgets__remove-item-from-cart-color:var(--grey-450);--bde-woo-select2__active-item-background-color:var(--indigo-50);--bde-woo-gallery__zoom-icon-shadow:rgba(0,0,0,.05) 0 1px 3px,rgba(0,0,0,.05) 0 1px 2px;--bde-woo-payment-box-background-color:var(--grey-100);--bde-woo-payment-box-border-color:var(--grey-200);--bde-woo-payment-box-border-width:1px;--bde-woo-quicklook-button-icon:url(/wp-content/uploads/breakdance/css/icons/eye.svg);--bde-woo-quicklook-button-background-color:none;--bde-woo-quicklook-button-icon-size:20px;--bde-woo-quicklook-button-backdrop-color:rgba(0,0,0,.15);--bde-woo-quicklook-button-backdrop-opacity:.7;--bde-woo-quicklook-modal-background-color:var(--white);--bde-woo-quicklook-overlay-color:rgba(0,0,0,.7);--bde-woo-quicklook-close-button-size:2em;--bde-woo-quicklook-arrow-size:1em;--bde-woo-quicklook-arrow-color:var(--white);--bde-woo-swatch-space-between-options:10px;--bde-woo-swatch-padding:7px;--bde-woo-swatch-color-width:30px;--bde-woo-swatch-color-height:30px;--bde-woo-swatch-border:1px solid var(--grey-200);--bde-woo-swatch-border-color-hover:var(--grey-400);--bde-woo-swatch-shadow:none;--bde-woo-swatch-shadow-hover:none;--bde-woo-swatch-background:var(--white);--bde-woo-swatch-background-hover:var(--grey-50);--bde-woo-swatch-color-padding:2px;--bde-woo-swatch-tooltip-color:var(--white);--bde-woo-swatch-tooltip-background:var(--grey-900);--bde-woo-swatch-tooltip-padding:7px;--bde-woo-swatch-space-after-label:8px;--bde-woo-responsive__stack:row}:root{--bde-links-color:var(--bde-brand-primary-color);--bde-links-color-hover:var(--bde-brand-primary-color-hover);--bde-button-primary-background-color:var(--bde-brand-primary-color);--bde-button-primary-background-color-hover:var(--bde-brand-primary-color-hover);--bde-button-secondary-border-color:var(--bde-brand-primary-color);--bde-button-secondary-border-color-hover:var(--bde-brand-primary-color);--bde-button-secondary-text-color:var(--bde-brand-primary-color);--bde-button-secondary-background-color-hover:var(--bde-brand-primary-color);--bde-button-text-text-color:var(--bde-links-color);--bde-button-text-text-color-hover:var(--bde-links-color-hover);--bde-button-font-size:var(--bde-body-font-size);--bde-form-font-size:var(--bde-body-font-size);--bde-form-input-border-top-left-radius:var(--bde-form-input-border-radius);--bde-form-input-border-top-right-radius:var(--bde-form-input-border-radius);--bde-form-input-border-bottom-left-radius:var(--bde-form-input-border-radius);--bde-form-input-border-bottom-right-radius:var(--bde-form-input-border-radius);--bde-form-input-border-top:var(--bde-form-input-border-width) solid var(--bde-form-input-border-color);--bde-form-input-border-right:var(--bde-form-input-border-width) solid var(--bde-form-input-border-color);--bde-form-input-border-bottom:var(--bde-form-input-border-width) solid var(--bde-form-input-border-color);--bde-form-input-border-left:var(--bde-form-input-border-width) solid var(--bde-form-input-border-color);--bde-form-label-color:var(--bde-headings-color);--bde-form-input-focused-border-color:var(--bde-brand-primary-color);--bde-form-input-focused-shadow:var(--bde-brand-primary-color) 0 0 2px;--bde-form-checkbox-selected-color:var(--bde-brand-primary-color);--bde-z-index-lightbox:1100;--bde-z-index-popup:1050;--bde-z-index-modal:1000;--bde-z-index-modal-backdrop:calc(var(--bde-z-index-modal) - 1);--bde-z-index-high:300;--bde-z-index-medium:200;--bde-z-index-low:100;--bde-z-index-sticky:10;--bde-z-index-minicart:var(--bde-z-index-modal);--bde-z-index-minicart-backdrop:var(--bde-z-index-modal-backdrop);--bde-z-index-menu-dropdown:var(--bde-z-index-modal);--bde-z-index-menu-mobile:var(--bde-z-index-modal);--bde-z-index-menu-backdrop:var(--bde-z-index-modal-backdrop);--bde-z-index-search-fullscreen:var(--bde-z-index-modal);--bde-z-index-back-to-top:var(--bde-z-index-high);--bde-z-index-scroll-progress:var(--bde-z-index-high);--bde-z-index-header-sticky:var(--bde-z-index-medium);--bde-z-index-header-overlay:calc(var(--bde-z-index-header-sticky) - 1);--bde-z-index-social-share-buttons:var(--bde-z-index-low);--bde-woo-base-text-color:var(--bde-body-text-color);--bde-woo-base-headings-color:var(--bde-headings-color);--bde-woo-base-primary-color:var(--bde-brand-primary-color);--bde-woo-base-primary-color-hover:var(--bde-brand-primary-color-hover);--bde-woo-base-extra-small-gaps:calc(var(--bde-woo-base-small-gaps)/var(--bde-woo-base-ratio));--bde-woo-base-small-gaps:calc(var(--bde-woo-base-space)/var(--bde-woo-base-ratio));--bde-woo-base-standard-gaps:var(--bde-woo-base-space);--bde-woo-base-medium-gaps:calc(var(--bde-woo-base-space)*var(--bde-woo-base-ratio));--bde-woo-base-big-gaps:calc(var(--bde-woo-base-medium-gaps)*var(--bde-woo-base-ratio));--bde-woo-base-large-gaps:calc(var(--bde-woo-base-big-gaps)*var(--bde-woo-base-ratio));--bde-woo-base-extra-large-gaps:calc(var(--bde-woo-base-large-gaps)*var(--bde-woo-base-ratio));--bde-woo-typography-ratio:var(--bde-font-size-ratio);--bde-woo-typography__size-small:calc(var(--bde-woo-typography__size-standard)/var(--bde-woo-typography-ratio));--bde-woo-typography__size-small-font-family:var(--bde-body-font-family);--bde-woo-typography__size-standard:var(--bde-body-font-size);--bde-woo-typography__size-standard-font-family:var(--bde-body-font-family);--bde-woo-typography__size-medium:calc(var(--bde-woo-typography__size-standard)*var(--bde-woo-typography-ratio));--bde-woo-typography__size-medium-font-family:var(--bde-heading-font-family);--bde-woo-typography__size-large:calc(var(--bde-woo-typography__size-medium)*var(--bde-woo-typography-ratio));--bde-woo-typography__size-large-font-family:var(--bde-heading-font-family);--bde-woo-typography__size-extra-large:calc(var(--bde-woo-typography__size-large)*var(--bde-woo-typography-ratio));--bde-woo-typography__size-extra-large-font-family:var(--bde-heading-font-family);--bde-woo-buttons-and-links__text-link-color:var(--bde-woo-base-primary-color);--bde-woo-buttons-and-links__text-link-color-hover:var(--bde-woo-base-primary-color-hover);--bde-woo-buttons-and-links__nav-link-color:var(--bde-woo-base-text-color);--bde-woo-buttons-and-links__nav-link-color-hover:var(--bde-woo-base-text-on-primary-color);--bde-woo-buttons-and-links__nav-link-color-active:var(--bde-woo-base-primary-color);--bde-woo-forms__spacing-after-label:var(--bde-form-after-label);--bde-woo-forms__spacing-between-fields:var(--bde-form-gap);--bde-woo-forms__spacing-between-columns:var(--bde-woo-base-extra-large-gaps);--bde-woo-forms__labels-color:var(--bde-form-label-color);--bde-woo-forms__inputs-background-color:var(--bde-form-input-background-color);--bde-woo-forms__inputs-text-color:var(--bde-form-text-color);--bde-woo-forms__inputs-placeholder-color:var(--bde-form-input-placeholder-color);--bde-woo-forms__inputs-border-color:var(--bde-form-input-border-color);--bde-woo-forms__inputs-border-width:var(--bde-form-input-border-width);--bde-woo-forms__inputs-border-radius:var(--bde-form-input-border-top-left-radius) var(--bde-form-input-border-top-right-radius) var(--bde-form-input-border-bottom-right-radius) var(--bde-form-input-border-bottom-left-radius);--bde-woo-forms__inputs-background-color-focused:var(--bde-form-input-focused-background-color);--bde-woo-forms__inputs-border-color-focused:var(--bde-form-input-focused-border-color);--bde-woo-forms__inputs-shadow-focused:var(--bde-form-input-focused-shadow);--bde-woo-forms__inputs-shadow:var(--bde-form-input-input-shadow);--bde-woo-forms__inputs-select2-hover-item:var(--bde-woo-base-primary-color);--bde-woo-forms__labels-required-color:var(--bde-form-label-required-color);--bde-woo-forms__labels-required-size:var(--bde-form-label-required-size);--bde-woo-forms__labels-required-nudge-x:var(--bde-form-label-required-nudge-x);--bde-woo-forms__labels-required-nudge-y:var(--bde-form-label-required-nudge-y);--bde-woo-tables__border-color:var(--bde-woo-base-border-color);--bde-woo-sale-badge__background-color:var(--bde-woo-base-primary-color);--bde-woo-sale-badge__text-color:var(--bde-woo-base-text-on-primary-color);--bde-woo-sale-badge__font-weight:var(--bde-woo-typography-font-weight-heavy);--bde-woo-sale-badge__font-size:var(--bde-woo-typography__size-standard);--bde-woo-widgets__chip-text-color-hover:var(--bde-woo-buttons-and-links__text-link-color);--bde-woo-widgets__handle-border-color-hover:var(--bde-woo-base-primary-color);--bde-woo-notices__padding-left:calc(var(--bde-woo-notices__padding) + var(--bde-woo-notices__icon-size) + (var(--bde-woo-notices__icon-size)/2));--bde-woo-quicklook-button-text-color:var(--bde-button-primary-text-color);--bde-woo-quicklook-button-background-color-hover:var(--bde-woo-quicklook-button-background-color);--bde-woo-quicklook-button-icon-spacing:var(--bde-woo-base-standard-gaps);--bde-woo-quicklook-close-button-color:var(--bde-woo-base-headings-color);--bde-woo-quicklook-arrow-color-hover:var(--bde-woo-quicklook-arrow-color);--bde-woo-quicklook-arrow-background-color:var(--bde-brand-primary-color);--bde-woo-quicklook-arrow-background-color-hover:var(--bde-woo-quicklook-arrow-background-color);--bde-woo-swatch-space-between-items:var(--bde-woo-base-medium-gaps);--bde-woo-swatch-background-selected:var(--bde-woo-swatch-background-hover);--bde-woo-swatch-border-color-selected:var(--bde-woo-swatch-border-color-hover);--bde-woo-swatch-shadow-selected:var(--bde-woo-swatch-shadow-hover);--bde-woo-swatch-color-background:var(--bde-woo-swatch-background)}.breakdance .button-atom{display:inline-flex;align-items:center;justify-content:center;vertical-align:middle;appearance:none;box-sizing:border-box;margin:0;border:0;padding:0;background-color:transparent;font-size:var(--bde-button-font-size);line-height:var(--bde-button-line-height);transform:translate(0,0);max-width:100%}.breakdance .button-atom--text{color:var(--bde-button-text-text-color)}.breakdance *,.breakdance *:before,.breakdance *:after{box-sizing:border-box}.breakdance img{max-width:100%;height:auto}.breakdance figure{width:100%;margin-left:0;margin-right:0}.breakdance-global-gradients-sprite{position:absolute;width:0;height:0;overflow:hidden}.breakdance{background-color:var(--bde-background-color);color:var(--bde-body-text-color)}.breakdance h1,.breakdance h2,.breakdance h6{color:var(--bde-headings-color)}.breakdance a,.button-atom--text{color:var(--bde-links-color)}.breakdance{font-family:var(--bde-body-font-family);font-size:var(--bde-body-font-size);font-size:1.4rem;font-weight:100}.breakdance h1,.breakdance h2,.breakdance h6{font-family:var(--bde-heading-font-family)}.breakdance h1{font-size:var(--bde-h1-font-size)}.breakdance h2{font-size:var(--bde-h2-font-size)}.breakdance h6{font-size:var(--bde-h6-font-size)}.breakdance h1,.breakdance h2,.breakdance h6{font-weight:400;line-height:1.3}.breakdance h1{font-size:8rem}.breakdance h2{font-size:7rem}.breakdance h6{font-size:1.4rem}.breakdance a,.breakdance .button-atom--text{text-decoration-line:none}:root{--preset-id-7c9270c8-85b9-46d7-a4e1-3a5e3a639a18-font-size:4rem;--preset-id-7c9270c8-85b9-46d7-a4e1-3a5e3a639a18-font-weight:400;--preset-id-7c9270c8-85b9-46d7-a4e1-3a5e3a639a18-line-height:0px}:root{--bde-section-width:1100px;--bde-section-horizontal-padding:30px}.rotate{animation:rotation 10s}.infinite{animation-iteration-count:infinite}@keyframes rotation{from{transform:rotate(0deg)}to{transform:rotate(359deg)}}.diff{mix-blend-mode:difference}.liquid-effect{animation:liquidEffect 2.5s infinite}@keyframes liquidEffect{0%,100%{transform:translateY(0)}50%{transform:translateY(-35px)}}@media (max-width:1119px){.breakdance-global-gradients-sprite{position:absolute;width:0;height:0;overflow:hidden}.breakdance{font-family:var(--bde-body-font-family);font-size:var(--bde-body-font-size)}}@media (max-width:1023px){.breakdance-global-gradients-sprite{position:absolute;width:0;height:0;overflow:hidden}.breakdance{font-family:var(--bde-body-font-family);font-size:var(--bde-body-font-size)}}@media (max-width:767px){.breakdance-global-gradients-sprite{position:absolute;width:0;height:0;overflow:hidden}.breakdance{font-family:var(--bde-body-font-family);font-size:var(--bde-body-font-size)}.breakdance h1{font-size:5rem}}@media (max-width:479px){.breakdance-global-gradients-sprite{position:absolute;width:0;height:0;overflow:hidden}.breakdance{font-family:var(--bde-body-font-family);font-size:var(--bde-body-font-size)}.breakdance h1{font-size:3.5rem}}.breakdance .hidden-overflow{overflow:hidden}.breakdance .absolute-position{position:absolute}.breakdance .invert{filter:invert()}.breakdance .display-none{display:none}.breakdance .bde-header-builder-57-120{--bde-header-width:100%}.breakdance .bde-header-builder-57-120 .bde-header-builder__container{padding-left:0;padding-right:0;padding-bottom:0;padding-top:0}.breakdance .bde-header-builder-57-120.bde-header-builder--overlay{background-color:transparent;box-shadow:none}@media screen and (max-width:600px){.breakdance .bde-header-builder{--wp-admin--admin-bar--height:0px}}@media (max-width:1119px){.breakdance .bde-header-builder-57-120 .bde-header-builder__container{flex-direction:column}}.breakdance .bde-div-57-121{width:100%;padding:0 20px;flex-wrap:wrap;flex-direction:row;align-items:center;justify-content:space-between}@media (max-width:479px){.breakdance .bde-div-57-121{padding-right:10px;padding-left:10px}}.breakdance .bde-image-57-122{width:70px}.breakdance .bde-image-57-122 .breakdance-image-object{width:100%;height:70px}.breakdance .bde-div-57-155{gap:20px;flex-wrap:wrap;flex-direction:row;align-items:center}@media (max-width:479px){.breakdance .bde-div-57-155{gap:10px}}.breakdance .bde-text-link-57-154,.breakdance .bde-text-link-57-154>*{color:var(--bde-palette-white-4);font-weight:400;line-height:1em;text-transform:uppercase}@media (max-width:479px){.breakdance .bde-text-link-57-154,.breakdance .bde-text-link-57-154>*{font-size:20px}}.breakdance .bde-image-57-153{width:35px}.breakdance .bde-image-57-153 .breakdance-image-object{width:100%;height:35px}.breakdance .bde-section-229-514 .section-container{align-items:center;text-align:center}.breakdance .bde-section-229-514{background:linear-gradient(165deg,rgba(0,0,0,1) 0%,rgba(18,28,222,1) 24.102564102564102%,rgba(255,128,217,1) 51.794871794871796%,rgba(0,0,39,1) 76.92307692307692%)}.breakdance .bde-section-229-514 *{color:var(--bde-palette-white-4)}.breakdance .bde-section-229-514 h1,.breakdance .bde-section-229-514 h2{color:var(--bde-palette-white-4)}.breakdance .bde-section-229-514 .section-container{--bde-section-width:100%}.breakdance .bde-section-229-514 .section-container{padding-left:0;padding-right:0;padding-bottom:0;padding-top:0}.breakdance .bde-section-229-514{overflow:visible}.breakdance .bde-div-229-516{width:100%;min-height:100vh;align-items:center;text-align:center;justify-content:center}@media (max-width:479px){.breakdance .bde-div-229-516{padding-right:20px;padding-left:20px}}.breakdance .bde-heading-229-518{font-family:"Space Grotesk",sans-serif;font-size:1.5em;line-height:1em;text-transform:uppercase}@media (max-width:767px){.breakdance .bde-heading-229-518{font-size:1.1em}}@media (max-width:479px){.breakdance .bde-heading-229-518{text-align:center;font-size:1em}}.breakdance .bde-heading-229-520{font-family:"Space Grotesk",sans-serif;font-size:4em;line-height:1em;text-transform:uppercase}@media (max-width:767px){.breakdance .bde-heading-229-520{font-size:3em}}@media (max-width:479px){.breakdance .bde-heading-229-520{font-size:2em}}.breakdance .bde-heading-229-522{font-family:"Space Grotesk",sans-serif;font-size:4em;line-height:1em;text-transform:uppercase}@media (max-width:1023px){.breakdance .bde-heading-229-522{text-align:center}}@media (max-width:767px){.breakdance .bde-heading-229-522{font-size:3em}}@media (max-width:479px){.breakdance .bde-heading-229-522{font-size:2em}}.breakdance .bde-div-229-526{align-items:center;text-align:center}.breakdance .bde-fancy-divider-229-527{--bde-fancy-divider-border-style:solid;--bde-fancy-divider-border-size:50px;--bde-fancy-divider-border-color:var(--bde-palette-white-4);width:1px}@media (max-width:1119px){.breakdance .bde-fancy-divider-229-527{--bde-fancy-divider-border-style:solid}}@media (max-width:1023px){.breakdance .bde-fancy-divider-229-527{--bde-fancy-divider-border-style:solid}}@media (max-width:767px){.breakdance .bde-fancy-divider-229-527{--bde-fancy-divider-border-style:solid}}@media (max-width:479px){.breakdance .bde-fancy-divider-229-527{--bde-fancy-divider-border-style:solid}}.breakdance .bde-grid-229-532{--bde-grid-items-per-row:2;--bde-grid-align-items:center;--bde-grid-justify-items:stretch;--bde-grid-gap:300px}.breakdance .bde-grid-229-532{opacity:.5;transform:rotateX(35deg) rotateY(-35deg)}@media (max-width:1119px){.breakdance .bde-grid-229-532{--bde-grid-items-per-row:2}}@media (max-width:1023px){.breakdance .bde-grid-229-532{--bde-grid-items-per-row:2}}@media (max-width:767px){.breakdance .bde-grid-229-532{--bde-grid-items-per-row:2;--bde-grid-gap:30px}}html{scroll-behavior:initial}.breakdance .bde-popup-2197-100 .breakdance-popup{width:100vw;height:100vh}.breakdance .bde-popup-2197-100 .breakdance-popup-content{padding-left:0;padding-right:0;padding-bottom:0;padding-top:0}.breakdance .bde-popup-2197-100 .breakdance-popup .breakdance-popup-close-button{--closeButtonSize:30px;--closeButtonOutsidePadding:20px;border-radius:99px;padding-left:20px;padding-right:20px;padding-bottom:20px;padding-top:20px;transform:translate(-10px,10px)}@media (max-width:1119px){.breakdance .bde-popup-2197-100 .breakdance-popup .breakdance-popup-close-button{border-radius:99px;transform:translate(-10px,10px)}}@media (max-width:1023px){.breakdance .bde-popup-2197-100 .breakdance-popup .breakdance-popup-close-button{border-radius:99px;transform:translate(-10px,10px)}}@media (max-width:767px){.breakdance .bde-popup-2197-100 .breakdance-popup .breakdance-popup-close-button{border-radius:99px;transform:translate(-10px,10px)}}@media (max-width:479px){.breakdance .bde-popup-2197-100 .breakdance-popup .breakdance-popup-close-button{border-radius:99px;transform:translate(-10px,10px)}}.breakdance .bde-section-2259-100 .section-container{align-items:center;text-align:center}.breakdance .bde-section-2259-100{background:linear-gradient(270deg,rgba(255,128,217,1) 0%,rgba(18,28,222,1) 20.512820512820515%,rgba(0,0,0,1) 49.743589743589745%,rgba(18,28,222,1) 80%,rgba(56,242,255,1) 100%);background-size:400% 400%;animation:breakdance-section-gradient-x 20s ease infinite}.breakdance .bde-section-2259-100 *{color:var(--bde-palette-white-4)}.breakdance .bde-section-2259-100 a{color:var(--bde-palette-white-4)}.breakdance .bde-section-2259-100 .section-container{height:100vh}.breakdance .bde-section-2259-100 .section-container{--bde-section-width:100%}.breakdance .bde-section-2259-100 .section-container{padding-left:0;padding-right:0;padding-bottom:0;padding-top:0}@media (max-width:767px){.breakdance .bde-section-2259-100 .section-container{height:100vh}}.breakdance .bde-div-2259-137{width:100%;min-height:100px;padding-left:30px;flex-wrap:wrap;flex-direction:row;align-items:center;justify-content:space-between}.breakdance .bde-image-2259-138 .breakdance-image-object{height:40px;width:auto}.breakdance .bde-div-2259-143{width:100%;min-height:100vh;align-items:center;text-align:center;justify-content:center}@media (max-width:1119px){.breakdance .bde-div-2259-143{padding-right:2%;padding-left:2%}}@media (max-width:767px){.breakdance .bde-div-2259-143{justify-content:flex-end}}.breakdance .bde-div-2259-101{width:1200px;flex-wrap:wrap;flex-direction:row;align-items:flex-end;justify-content:space-between}.breakdance .bde-div-2259-126{width:70%;gap:15px}@media (max-width:1119px){.breakdance .bde-div-2259-126{width:80%}}@media (max-width:1023px){.breakdance .bde-div-2259-126{width:100%}}@media (max-width:767px){.breakdance .bde-div-2259-126{gap:10px}}.breakdance .bde-div-2259-104{padding-bottom:20px;gap:40px;flex-wrap:wrap;flex-direction:row;align-items:flex-start}@media (max-width:767px){.breakdance .bde-div-2259-104{gap:30px}}.breakdance .bde-text-2259-105{font-family:Canela}.breakdance .bde-button-2259-106 .bde-button__button{color:var(--bde-palette-black-5);font-size:4em;font-weight:400;line-height:.8em;text-transform:uppercase;text-decoration-color:var(--bde-brand-primary-color)}.breakdance .bde-button-2259-106 .bde-button__button .button-atom__text{text-decoration-color:var(--bde-brand-primary-color)}.breakdance .bde-button-2259-106 .bde-button__button{text-decoration:none;--fancyUnderlineColor:var(--bde-brand-primary-color)}.breakdance .bde-button-2259-106 .bde-button__button:before{content:""}.breakdance .bde-button-2259-106 .bde-button__button:before,.breakdance .bde-button-2259-106 .bde-button__button:after{position:absolute;width:100%;height:.075em;background:currentColor;top:110%;left:0;background-color:var(--bde-brand-primary-color)}.breakdance .bde-button-2259-106 .bde-button__button:before{content:"";transform-origin:100% 50%;transform:scale3d(0,1,1)}.breakdance .bde-button-2259-106 .bde-button__button:before,.breakdance .bde-button-2259-106 .bde-button__button:after{position:absolute;width:100%;height:.075em;background-color:var(--fancyUnderlineColor);top:110%;left:0}@media (max-width:767px){.breakdance .bde-button-2259-106 .bde-button__button{font-size:1.8em}}.breakdance .bde-div-2259-107{padding-bottom:20px;gap:40px;flex-wrap:wrap;flex-direction:row;align-items:flex-start}@media (max-width:767px){.breakdance .bde-div-2259-107{gap:30px}}.breakdance .bde-text-2259-108{font-family:Canela}.breakdance .bde-button-2259-109 .bde-button__button{color:var(--bde-palette-black-5);font-size:4em;font-weight:400;line-height:.8em;text-transform:uppercase;text-decoration-color:var(--bde-palette-color-1)}.breakdance .bde-button-2259-109 .bde-button__button .button-atom__text{text-decoration-color:var(--bde-palette-color-1)}.breakdance .bde-button-2259-109 .bde-button__button{text-decoration:none;--fancyUnderlineColor:var(--bde-palette-color-1)}.breakdance .bde-button-2259-109 .bde-button__button:before{content:""}.breakdance .bde-button-2259-109 .bde-button__button:before,.breakdance .bde-button-2259-109 .bde-button__button:after{position:absolute;width:100%;height:.075em;background:currentColor;top:110%;left:0;background-color:var(--bde-palette-color-1)}.breakdance .bde-button-2259-109 .bde-button__button:before{content:"";transform-origin:100% 50%;transform:scale3d(0,1,1)}.breakdance .bde-button-2259-109 .bde-button__button:before,.breakdance .bde-button-2259-109 .bde-button__button:after{position:absolute;width:100%;height:.075em;background-color:var(--fancyUnderlineColor);top:110%;left:0}@media (max-width:767px){.breakdance .bde-button-2259-109 .bde-button__button{font-size:1.8em}}.breakdance .bde-div-2259-110{padding-bottom:20px;gap:40px;flex-wrap:wrap;flex-direction:row;align-items:flex-start}@media (max-width:767px){.breakdance .bde-div-2259-110{gap:30px}}.breakdance .bde-text-2259-111{font-family:Canela}.breakdance .bde-button-2259-112 .bde-button__button{color:var(--bde-palette-black-5);font-size:4em;font-weight:400;line-height:.8em;text-transform:uppercase;text-decoration-color:var(--bde-palette-sepia-10)}.breakdance .bde-button-2259-112 .bde-button__button .button-atom__text{text-decoration-color:var(--bde-palette-sepia-10)}.breakdance .bde-button-2259-112 .bde-button__button{text-decoration:none;--fancyUnderlineColor:var(--bde-palette-sepia-10)}.breakdance .bde-button-2259-112 .bde-button__button:before{content:""}.breakdance .bde-button-2259-112 .bde-button__button:before,.breakdance .bde-button-2259-112 .bde-button__button:after{position:absolute;width:100%;height:.075em;background:currentColor;top:110%;left:0;background-color:var(--bde-palette-sepia-10)}.breakdance .bde-button-2259-112 .bde-button__button:before{content:"";transform-origin:100% 50%;transform:scale3d(0,1,1)}.breakdance .bde-button-2259-112 .bde-button__button:before,.breakdance .bde-button-2259-112 .bde-button__button:after{position:absolute;width:100%;height:.075em;background-color:var(--fancyUnderlineColor);top:110%;left:0}@media (max-width:767px){.breakdance .bde-button-2259-112 .bde-button__button{font-size:1.8em}}.breakdance .bde-div-2259-113{padding-bottom:20px;gap:40px;flex-wrap:wrap;flex-direction:row;align-items:flex-start}@media (max-width:767px){.breakdance .bde-div-2259-113{gap:30px}}.breakdance .bde-text-2259-114{font-family:Canela}.breakdance .bde-button-2259-115 .bde-button__button{color:var(--bde-palette-black-5);font-size:4em;font-weight:400;line-height:.8em;text-transform:uppercase;text-decoration-color:#ff4141}.breakdance .bde-button-2259-115 .bde-button__button .button-atom__text{text-decoration-color:#ff4141}.breakdance .bde-button-2259-115 .bde-button__button{text-decoration:none;--fancyUnderlineColor:#ff4141}.breakdance .bde-button-2259-115 .bde-button__button:before{content:""}.breakdance .bde-button-2259-115 .bde-button__button:before,.breakdance .bde-button-2259-115 .bde-button__button:after{position:absolute;width:100%;height:.075em;background:currentColor;top:110%;left:0;background-color:#ff4141}.breakdance .bde-button-2259-115 .bde-button__button:before{content:"";transform-origin:100% 50%;transform:scale3d(0,1,1)}.breakdance .bde-button-2259-115 .bde-button__button:before,.breakdance .bde-button-2259-115 .bde-button__button:after{position:absolute;width:100%;height:.075em;background-color:var(--fancyUnderlineColor);top:110%;left:0}@media (max-width:767px){.breakdance .bde-button-2259-115 .bde-button__button{font-size:1.8em}}.breakdance .bde-div-2259-122{padding-bottom:20px;gap:40px;flex-wrap:wrap;flex-direction:row;align-items:flex-start}@media (max-width:767px){.breakdance .bde-div-2259-122{gap:30px}}.breakdance .bde-text-2259-123{font-family:Canela}.breakdance .bde-button-2259-124 .bde-button__button{color:var(--bde-palette-black-5);font-size:4em;font-weight:400;line-height:.8em;text-transform:uppercase;text-decoration-color:var(--bde-palette-color-2)}.breakdance .bde-button-2259-124 .bde-button__button .button-atom__text{text-decoration-color:var(--bde-palette-color-2)}.breakdance .bde-button-2259-124 .bde-button__button{text-decoration:none;--fancyUnderlineColor:var(--bde-palette-color-2)}.breakdance .bde-button-2259-124 .bde-button__button:before{content:""}.breakdance .bde-button-2259-124 .bde-button__button:before,.breakdance .bde-button-2259-124 .bde-button__button:after{position:absolute;width:100%;height:.075em;background:currentColor;top:110%;left:0;background-color:var(--bde-palette-color-2)}.breakdance .bde-button-2259-124 .bde-button__button:before{content:"";transform-origin:100% 50%;transform:scale3d(0,1,1)}.breakdance .bde-button-2259-124 .bde-button__button:before,.breakdance .bde-button-2259-124 .bde-button__button:after{position:absolute;width:100%;height:.075em;background-color:var(--fancyUnderlineColor);top:110%;left:0}@media (max-width:767px){.breakdance .bde-button-2259-124 .bde-button__button{font-size:1.8em}}.breakdance .bde-div-2259-127{padding-bottom:20px}@media (max-width:1119px){.breakdance .bde-div-2259-127{width:20%}}@media (max-width:1023px){.breakdance .bde-div-2259-127{margin-top:50px}}@media (max-width:767px){.breakdance .bde-div-2259-127{width:100%}}.breakdance .bde-div-2259-135{gap:20px;align-items:flex-end;text-align:right}.breakdance .bde-text-link-2259-121,.breakdance .bde-text-link-2259-121>*{font-family:Canela;font-size:1.2em;font-weight:600;line-height:1em;text-transform:uppercase;background-clip:text;-webkit-background-clip:text;-webkit-text-fill-color:transparent;background-image:linear-gradient(225deg,rgba(255,128,217,1) 26.666666666666668%,rgba(56,242,255,1) 67.6923076923077%)}.breakdance .bde-div-2259-144{width:150px;min-height:150px;align-items:center;text-align:center;justify-content:center}.breakdance .bde-image-2259-146{width:100%}.breakdance .bde-image-2259-146 .breakdance-image-object{width:100%;height:auto}.breakdance .bde-image-2259-146{position:absolute;filter:invert() brightness(200%) saturate(0%)}.breakdance .bde-div-2259-147{width:100%;min-height:100%}.breakdance .bde-div-2259-147{background:linear-gradient(225deg,rgba(255,128,217,1) 42.05128205128205%,rgba(56,242,255,1) 73.84615384615384%)}.breakdance .bde-div-2259-147{mix-blend-mode:darken}.breakdance .bde-image-2259-145{width:60px}.breakdance .bde-image-2259-145 .breakdance-image-object{width:100%;height:auto}.cls-1{opacity:.5}.cls-2{fill:#fff;stroke-width:0px}
Web Design
Even Your
Nana Will Click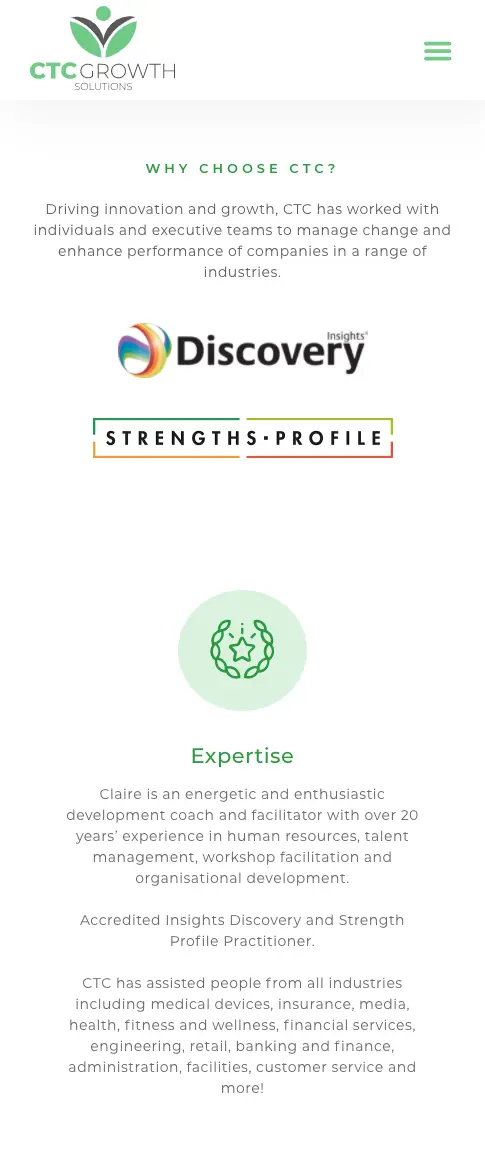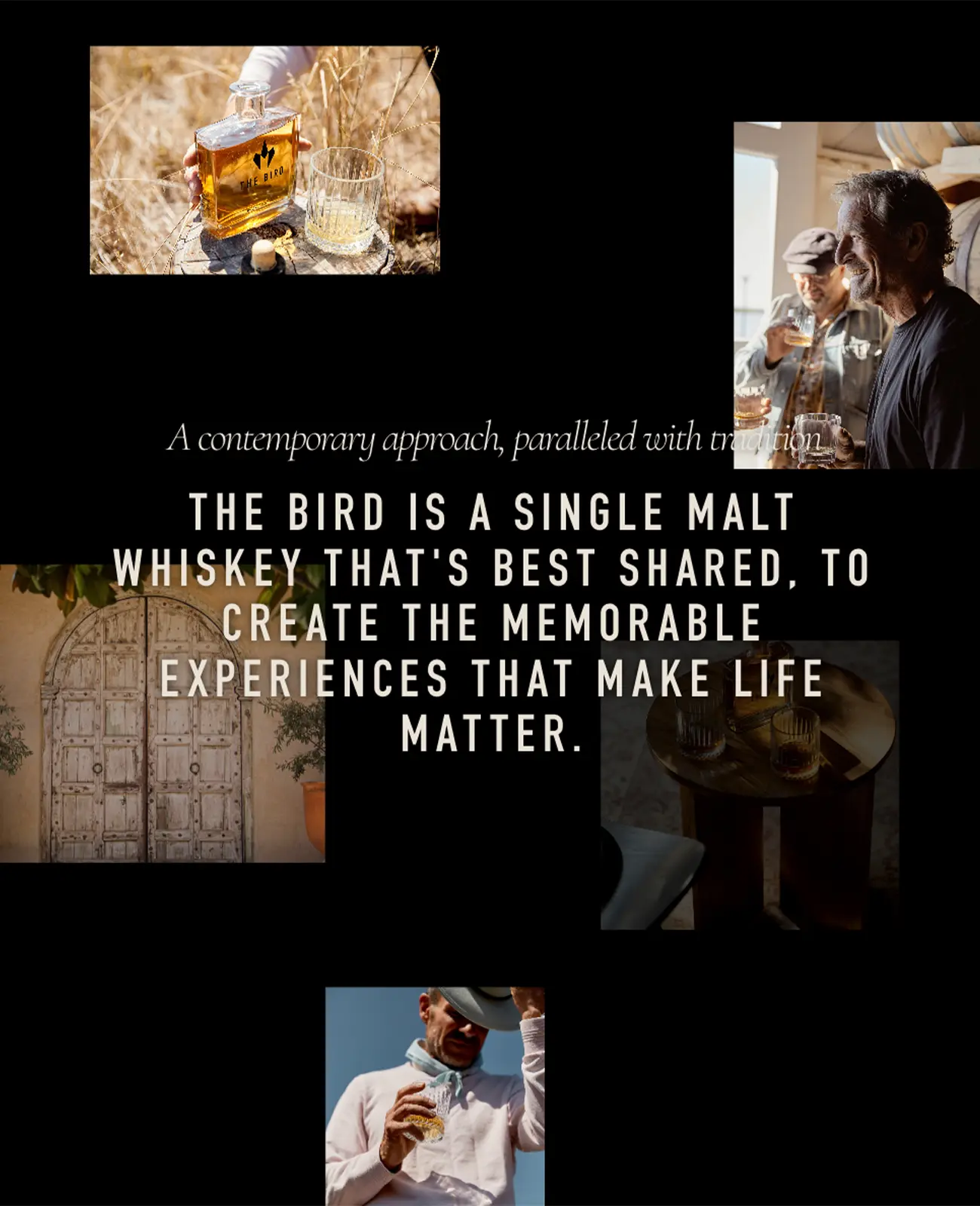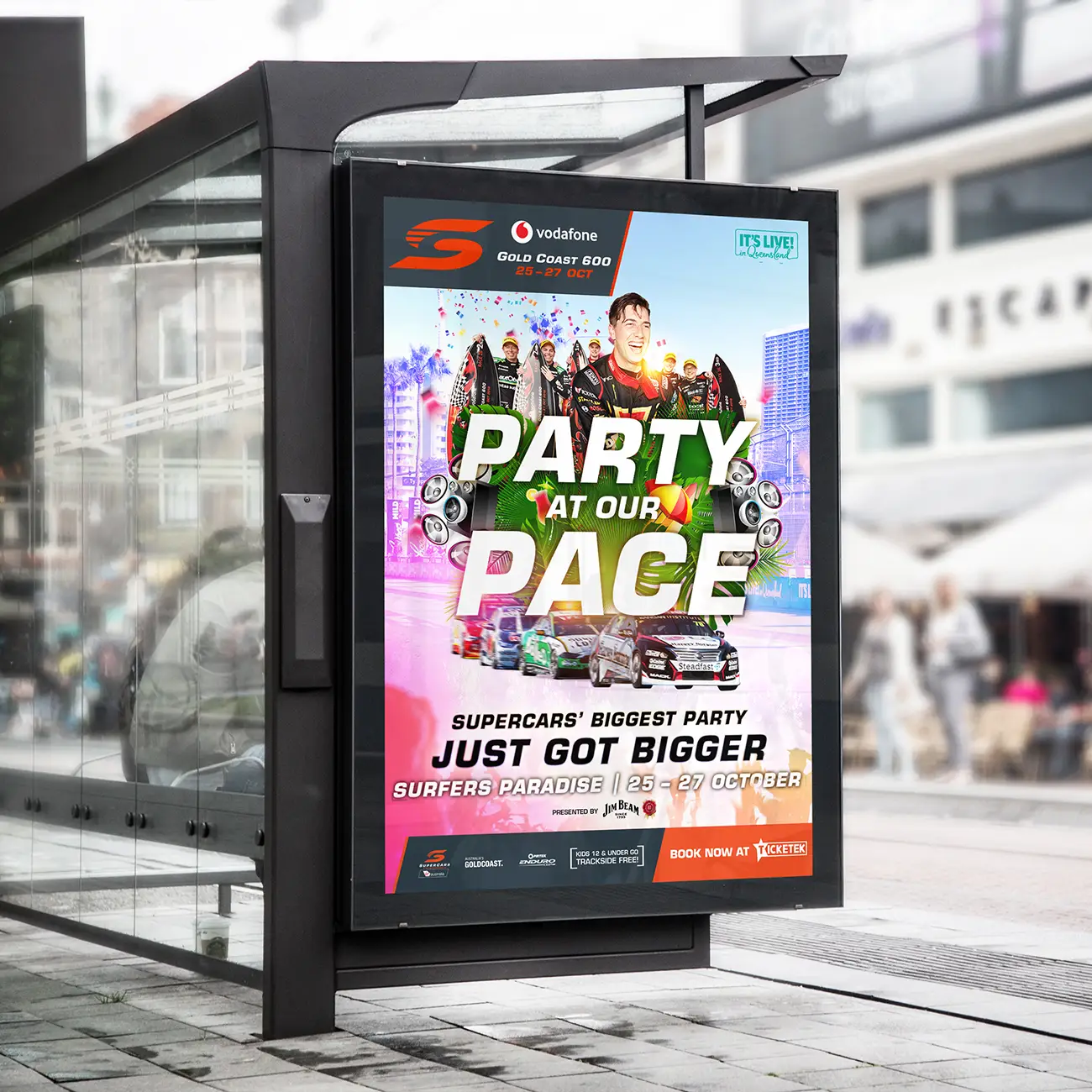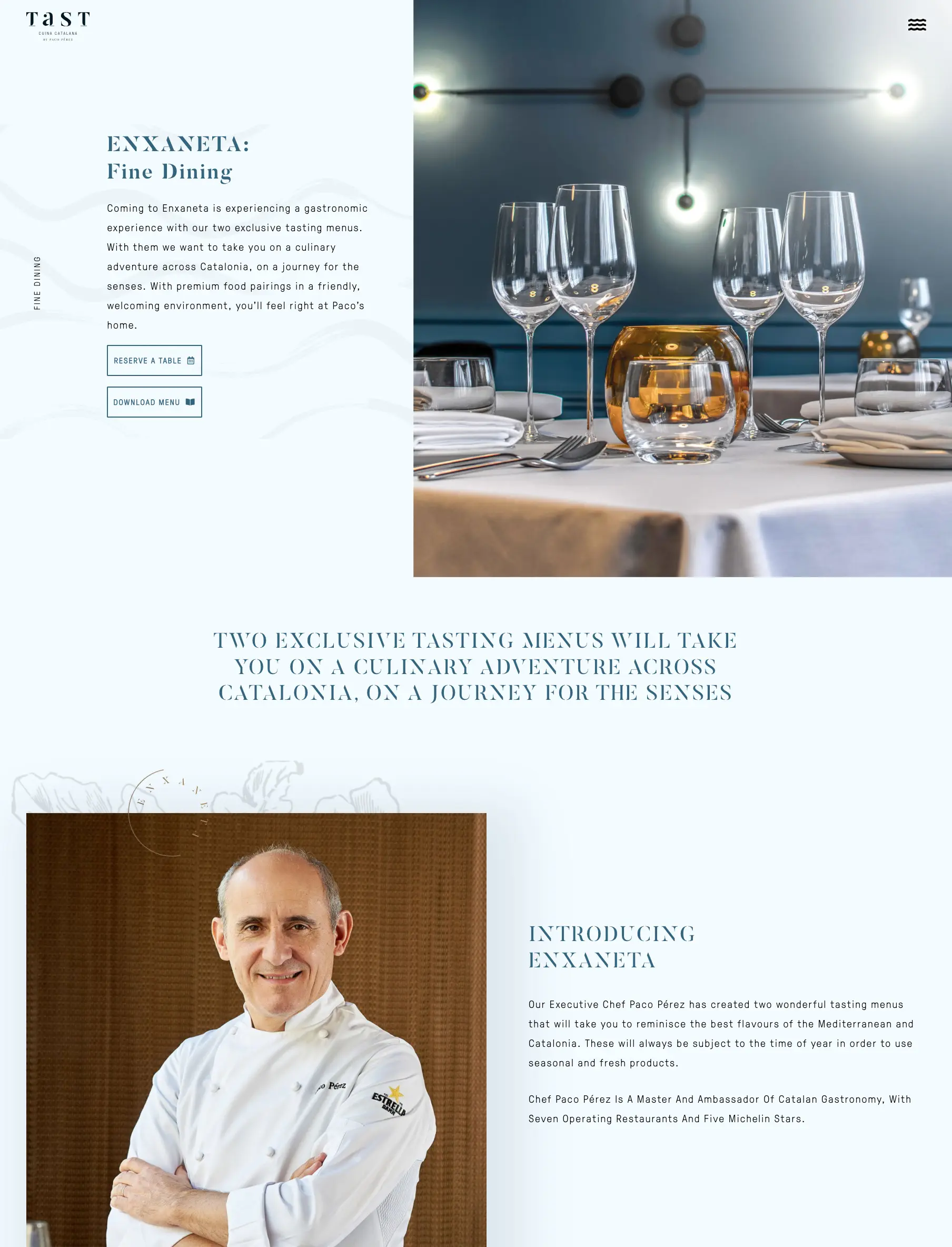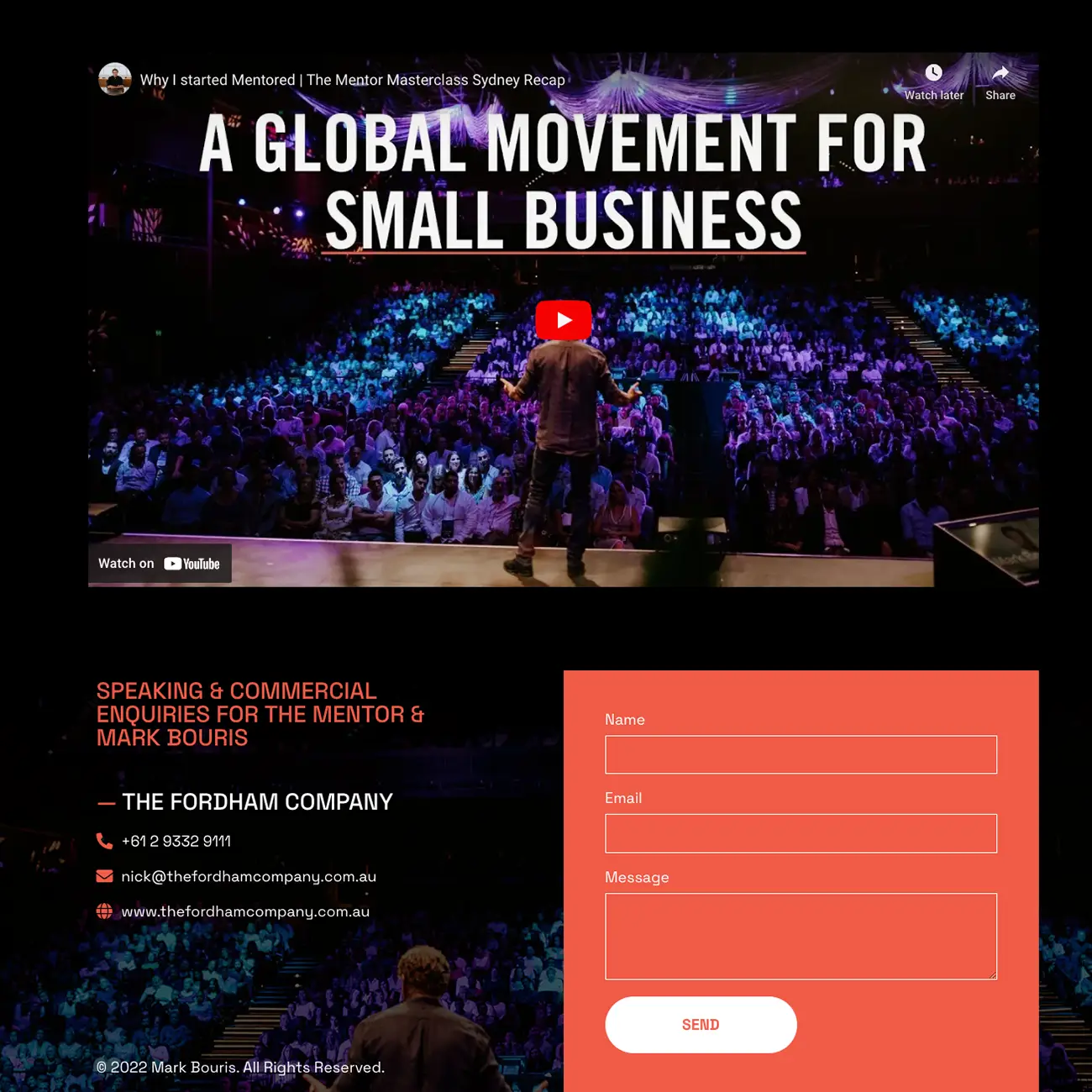 We see a world where stories and technology aren't just paired; they hold hand and dance in unison. It's more than designing websites or brands; it's about forging connections that resonate deeply with your audience.

We're not here to just make web design looks good; we're here to create experiences that matter, that speak, that inspire. The real hero isn't us — it's you and your vision. We are your sidekick, helping you change the way people see your brand, your story, your world.
We see the web as a canvas where technology and art beautifully merge.
Our services are tailored to bring your vision to life, crafting something that is not only functional but also remarkably beautiful, intuitive and transformative.
Colliers International
CB Richard Ellis
LJ Hooker
Supercars Championship
Mark Bouris AM
McGrath
University of Technology Sydney
Charles Sturt University
Newcastle University
Our Services
WEBSITE
We follow human-centered design practices to breathe lie into your website, crafting interactive experiences that resonate and keep users engaged.
e-Commerce
A nice online store is awesome. But a nice online store that turns clickers to buyers is even better.
Graphic Design
A powerful brand experience can be the key to super-charging your ability to attract top talent, galvanise support and increase messaging impact.
Branding
We foster brand value through unique expressions that establish meaningful connections and captivate audiences.